Meet Steve Taylor
OWNER / OPERATOR
Home Inspector #HI4151
Home Inspector #HI9750
Mold Inspector #MRSA2532
Radon Measurement technician, FAA part 107 Certified
 18 years of hands on experience in the building industry. Always continuing my education!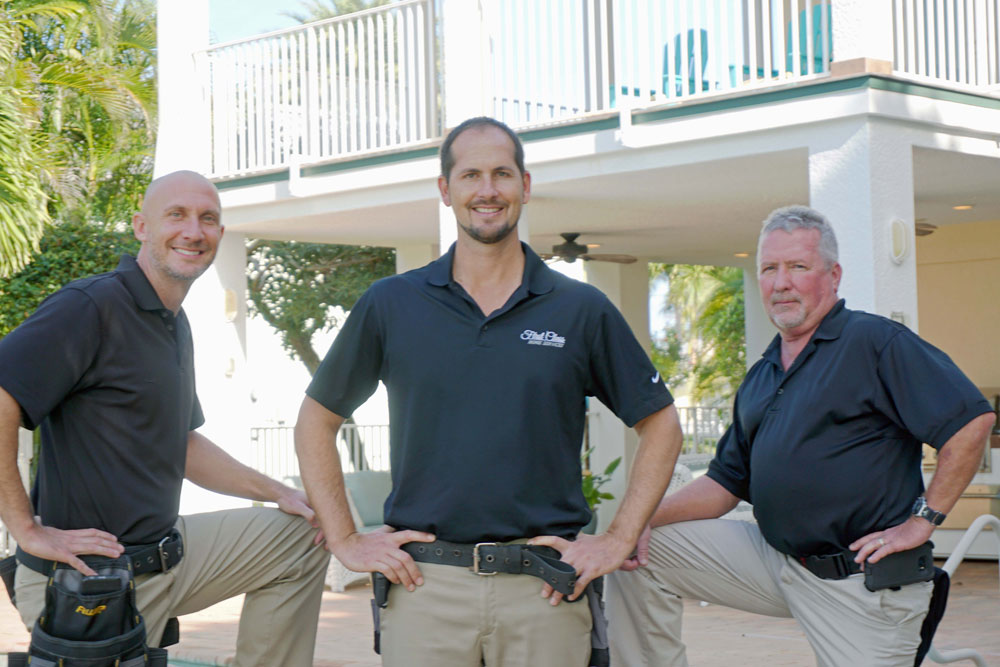 SERVICES

You can count on First Class Home Services for a timely and accurate assessment of the condition of your potential new home. We work for you and you only. Our knowledgeable and experienced home inspectors will explain the inspection process and findings to you, and answer any questions you may have at the time of the inspection and afterward should any arise.
Buying a home may be the biggest purchase you'll ever make, as well as one of the most important – where life unfolds and memories are made. When you've found the home of your dreams, you tend to know it the minute you walk through the front door. Make the most important decision an informed decision with a home inspection from First Class Home Services.
We offer a number of home inspection services for home buyers, all with a complete digital report. We believe that knowledge is power, and our goal is to provide you with the unbiased information you need to buy with confidence.
First Class Home Services comprehensive home inspection is for the client who would like a thorough analysis of all the components of the home. This inspection caters to the client who is concerned not only with the systems that make the home habitable, but also provides a list of the many small items that may need attention after moving into the home. This visual home inspection includes over 300 items from the foundation to the roof and everything between. We use Infrared cameras, moisture meters, and other advanced equipment to help us provide you with a thorough inspection and an easy to read inspection report. This inspection takes the home inspector 2 to 3 hours to complete.
Like houses, condos and townhouses should also be inspected before purchase. Our extensive inspection of the condominium or townhouse interior reviews the structure, mechanical, and plumbing, electrical and heating/AC systems within the unit, along with cabinetry, flooring and any built-in appliances. This inspection takes the home inspector 1.5 to 2 hours to complete and will provide you with peace of mind in knowing that the unit is sound.
We provide comprehensive inspections for multi-unit properties (duplexes, multiplexes, etc.). Similar to a single family home inspection, this inspection reviews all visual aspects of the individual units of a property, as well as all shared major systems and structural components. Inspection of safety items such as firewalls are also included in this type of inspection. The inspection report will separate each unit so that it is easy to understand and locate the issue that was noted

There are many aspects of manufactured and mobile homes that differ from a permanent residence such as the foundation, anchoring and I beam components, vapor barriers, wood rot and many other such items. Similar to a standard full home inspection, the home inspector reviews all visual aspects of all major systems and structural components of the home, as well as items specific to these types of homes.
Virtual Tour and Drone Videography

According to MLS Statistics, homes with aerial images sold 68 percent faster than homes with standard images.  According to the National Association of Realtors® (NAR®), 73 percent of homeowners say that they are more likely to list with a real estate agent who uses video to market their home.
First Class Home Services is equipped and experienced to help you sell the property quicker than ever. Our virtual tours and drone videography packages include google earth images, panoramic photos, property websites, MLS ready footage, links to several sites including YouTube, Zillow, Realtor.com.
Our work is affordable, professional, and has a quick turnaround.
Let our team help you be more successful than ever!
Scheduling is a breeze, just call us today at 239-823-4345

Mission Statement
"To provide our customers with the highest quality inspections in the industry."
Testimonials
CLIENTS LOVE US
Steve is extremely detailed with his inspections. He is always to his inspection appontments on time. My Buyer's love how quickly he provides them their inspection report. I always recommend Steve to my customers!
Steve and his crew are always on-time, courteous, professional, and competitive. I highly recommend Steve Taylor's First Class Home Services, Inc.
Steve has always been able to get to us in one day. He spent an adequate amount of time doing the inspection. He did not rush through it. Steve is a very attention to detail person. The report was was great. Loved the fact that he included pictures of the small details in the report. He is always willing to help and very professional and easy to talk. We would highly recommend his services.
Hi Steve, It was a pleasure to meet you, and your crew. I felt it was by far the most thorough inspection I have received for any client. I would recommend you any time.
Steve was extremely professional, very meticulous, prompt, courteous and friendly. Went above and beyond what we expected. Went out of his way to accommodate our time restraints. We were more than satisfied and would absolutely recommend and will refer. Thanks again Steve! Tony & Fontes
Steve and crew showed up on time (actually early) and did a very thorough inspection. They found costly repairs that needed to be made that other inspection companies (not to mention names) that I have used in SW Florida would have missed.
First and foremost, Steve & his assistant Ken, were very professional and knowledgeable. I was impressed with the thoroughness and attention to detail. Both promoted a courteous and friendly atmosphere throughout their inspection. Time was taken upon completion to show and explain their findings first hand, followed by a timely written report complete with photos that proved to be advantageous. Highly recommended!
***** 5 stars to Steve. I highly recommend him. He is professional, knowledgable, and honest. Inspection is scheduled in a timely manner. The report is prompt and thorough with pictures, an explanation and recommended repair. Steve was so awesome my realtor then personally used him. Steve is a pleasure to work with
Steve was very thorough and patiently explained all of his findings. I would highly recommend Steve for his services. He coordinated all the inspections that we requested and in a very timely manner. Thank you for giving us peace of mind for this important decision we are making in our life. Just can't say enough good things about Steve!
Lonny and I want to thank you for your comprehensive report on our condo at 1016 SE 46th Street, condo 201. The write up and pictures are very clear and understandable for us novices! The personal run through the report was also very helpful. We would gladly recommend Steve Taylor to anyone who needs a excellent home inspection. Thank you for this opportunity to provide our feedback. Sincerely, Linda and Lonny Gebo
I would highly recommend Steve to anyone in need of a home inspection. He was on time & very thorough, but did not rush through the inspection. He is very knowledgeable in all areas. I had my report back within an hour of finishing the inspection which was great because we were under some time constraints.
Steve was very knowledge, very thorough, and did an outstanding inspection. He took the time to explain everything that was an issue or potential issue with suggestions on how to go about fixing them. I will definitely recommend him to anyone I know that needs a home inspection done in the future.
Thank you so much for helping me out with my inspection and bringing to my attention the issues in the home so I could get them fixed! I will def recommend you to my friends/family if ever in need of a home inspector!!! 🙂
Thorough inspection done well. Professional yet personable as an inspector. Knowledgeable and communicated well to home owner in a way that was understandable and helped ease the pangs of repair items that needed attention. Most beneficial as inspector had reputable recommendations and referrals for services as well. Keep up the good work! Having a home inspection is something I feel homeowners really benefit from and should do sooner than 10 years after living in home (wink). There were things needing attention on my home that I would not have found, some potential hazards. I just wish I had done this inspection sooner. Relieved that I will be able correct repairs expediently now.
I was so impressed with the attention to detail and the report was so easy to read, there was alot of information that would have been overwhelming but the report was broken down great. Steve also took the time to explain home owner tips, as a first time home buser there are alot of things you don't know but Steve helped me through the beginning part. I did not take the house of my first home inspection but Steve was worth the money to be hired again for my next one! 🙂
Personable, Professional, Thorough and Accommodating. We were on a tight schedule with only 2 days on the Island. Steve met our schedule and we had our report in less than 24 hours. Can't ask for more than that. "First Class" Home Serviced is aptly named. Paul & Lauri Sorbello
Steve was fantastic to work with. He answered his phone immediately, set up the appointment quickly, worked his schedule around meeting the realtor, and was early to the appointment. His inspection was thorough and very helpful with detailed pictures. He not only noted what was wrong but also potentially why and suggestions on fixing the problem where he could. Being a buyer from out of state he really put my mind at ease on the property we were purchasing.
Prompt. Thorough. As a client residing in a northern state, Steve's ability to interact in courteous and knowledgeable ways helped remove the concerns about working from a distance. We highly recommend his service based upon our experience! Top shelf individual. Top shelf service.
Steve, We were very pleased with the inspection that you did for us. We think that you did a very thorough report. The pictures helped to identify the exact locations of the problem areas. Thanks, The Bowmans
Steve was able to schedule an appointment in a timely manner, working with me to fit my tight time frame. He was prompt and professional. The report was sent the same afternoon as the inspection. It was thorough and detailed. He was personable in person and it was easy to see that he had a background in building construction. He is knowledgable about current requirements. It was an all around positive experience and I would recommend Steve to anyone in need of an inspection.
Not only were you really thorough, complete with photos, you are just a genuinely nice guy and a pleasure to work with. Thank you so much for you help and suggestions with awnings, and our other questions. We really appreciate it. If I hear of ANYONE needing a house inspector down here, you can bet we will recommend YOU!
Very thorough, knowledgeable , and talks to you in terms you can understand. Also takes time to help you with any questions or concerns you may have. I would refer him to anyone that needed a home or condo inspected. Thank you Steve for your professional manner.
Steve did a nice job! We were not able to be at the inspection since we are out of state, but he gave us a thorough report and took pictures of the problem areas so we know exactly what needs to be addressed.
Great Job, took his time and made sure to explain any issues he saw. Very easy going and a pleasure to do business with! Showed up early and stayed as long as it took to get the job done. Super fast turn around on the inspection report,very well documented and easy to read! Thank you Steve for a great job and doing exactly what you promised! I would highly recommend Steve and this company to anyone needing a professional inspection! Sincerely, Doug Rumbaugh
Steve recently did a home inspection for us, and even though it had to be rescheduled, he was still able to meet our closing deadline. He was very thorough and pointed out issues that would have been easy to overlook, if he didn't have a sharp eye. Also, since we were out of town buyers, he performed the final walk through on our behalf, to make sure the house was in the same condition as when he inspected it. We would highly recommend him for anyone needing a knowledgeable and experienced inspector.
We were pressed for time and Steve was able to get to us in one day. He spent an adequate amount of time doing the inspection. He did not rush through it. Steve is a very attention to detail person. He found some little things that we would have over looked. The report was was great. Loved the fact that he included pictures of the small details in the report. We would highly recommend his services.